The 7th Annual BBQ & Craft Brew event is an all-day BASH that will entertain the entire family!
Saturday, June 25th, 10am - 10pm
Credit Island Park, Davenport, IA
The day includes an amateur BBQ Competition, a Craft Brew Tasting, the Mud, Sweat & Cheers Obstacle Challenge, live music, and the Jumpin Joey's Family Fun Zone. More specifics on these details listed below.
From noon to 10:00pm food vendors will be on hand including local favorites Johnnie's Meat Market, Uncle Jimmy's BBQ and Smokin Butt BBQ.
MR BBQ BARBECUE CHALLENGE
Saturday, June 25th - AMATEUR BBQ COMPETITION featuring 24 of the Best Quad City Amateur BBQ Teams compete for braggin' rights!
Sunday, June 26th - 30 Kansas City Barbeque Society teams from coast to coast come together to compete for $10,000 (trophy and cash prizes)
KCBS Team Entry Form (20x40 area)
Amateur Competition Entry Form (10x10 area)
General KCBS Rules for this competition include:
Raw Meat Inspection - Start at check-in with cold, untreated, raw meat. Pre-cooking, soaking, marinating, brining, etc. prior to check in will not be allowed. After meat inspection, par-boil them, crock pot them, however you wish, as long as at least part of the cooking includes the use of the grill.

Allowed Garnished: Chopped, sliced, shredded or whole leaves of fresh green lettuce, parsley, or cilantro. NO kale, endive, red-tipped lettuce, lettuce core or other vegetation.

Competition is judged by KCBS judges.



For more information, call 563-370-5100 or email us.


Craft Brew Tasting - Sat, June 24 from noon - 4pm
Tickets available NOW for the Craft Brew Tasting event on Saturday, June 24th, between 1pm - 4pm. Your ticket gets you unlimited sampling of some of the region's greatest craft beer from 20+ breweries. Join the gathering of artisans who take pride in their craft and who want to share their beer with you! The VIP experience gets you in an hour early (noon) and the opportunity to sample some of the best BBQ from our competitors!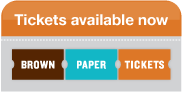 http://bbqandcraftbrew.brownpapertickets.com
General Admission: $25
VIP Admission: $35 (only 100 available)
gets you in between noon - 1pm
Mud, Sweat & Cheers Obstacle Challenge - Sat, June 24
Check-in at 9:00 am
Race begins at 10:00 am with waves every 15 minutes
Last heat will release at 3:00 pm
The Mud, Sweat & Cheers Obstacle Challenge combines the physical challenge of completing a 5K combined with epic obstacles with the awesome fun of an all-day BBQ & Craft Brew event filled with bands, games, food and beer!

Our event is sponsored by Jumpin Joey's and hosted by IOPRO, LLC. The Obstacle Course runs in conjunction with the 5th Annual BBQ & Craft Brew event to be held June 27 -28 at Credit Island Park.

All participants will receive a race t-shirt, a silicon bracelet and be rewarded with a pork chop on a stick and a cup of beer at the end of the race!
Follow the race on Facebook - MUDSWEATCHEERSQC
The course obstacles include:
Tire Wall
Mud Pit Crawl (snow fence cover)
Tire Run
Tube Crawl into Mud Pit
King of the Hill
Beer Keg Carry
Tire Drag
Vertical Wall
Over Under
1/2 Pyramid
Rope Traverse
Hay Bale Hop
Tire Flip
Monkey Bars
Fire Pit
Gauntlet
18 Ft Inflatable Slide
Barn doors
Jumpin Joey's Family Fun Zone - Sat, June 24th noon - 8:00 pm
Jumpin Joey's would like to invite you to attend this family friendly all-day event and to "get your jump on" at our Family Fun Zone between noon-8:00 pm.
$5 Wristbands will get you all-day play!
The Family Fun Zone will include 12 of the best inflatables that Jumpin Joey's has in their inventory, including three (3) inflatable slides, a variety of sport games, a toddler-only friendly option and an inflatable that would give an American Ninja participant a run for their money!
This event benefits the Children's Therapy Center of the Quad Cities
Providing therapy services to children with developmental disabilities and developmental delays in order to help them achieve their highest level of independence.
Thanks to our 2015 Event Sponsors for your support!
N & M Contracting

Roofing / Flooring / Concrete

(563) 210-2180

Discounted Furniture

2125 3rd Ave, Rock Island, IL